Unilite doesn't just sell incredibly tough work lights but can now boast a range of tape measures with the same high quality. Introducing the new Unilite heavy-duty measuring tape range, or the MT series for short.
There are three tape measures in total, with one being 8 metres (26 feet) and the other two at 5 metres (16 feet). These models are called: MT5M1, MT5M2 & MT8M3, with the first number referring to its length. All three models have an impact-resistant TPR and ABS casing, helping to keep them safe against knocks and falls. The MT5M2 goes even further, being drop tested from 30 feet and the MT8M3 from 10 feet.
Metric or Imperial?
The blades themselves are all dual-color coated, with the top being yellow and the bottom being white. Both sides have metric and imperial, so you can take your pick! The MT5M2 & MT8M3 have a particularly high-quality blade, with a nylon coating that provides 5x the life vs a standard blade. They go through a durability test against falling sand particles with salt spray, just to ensure their coatings can take the beating.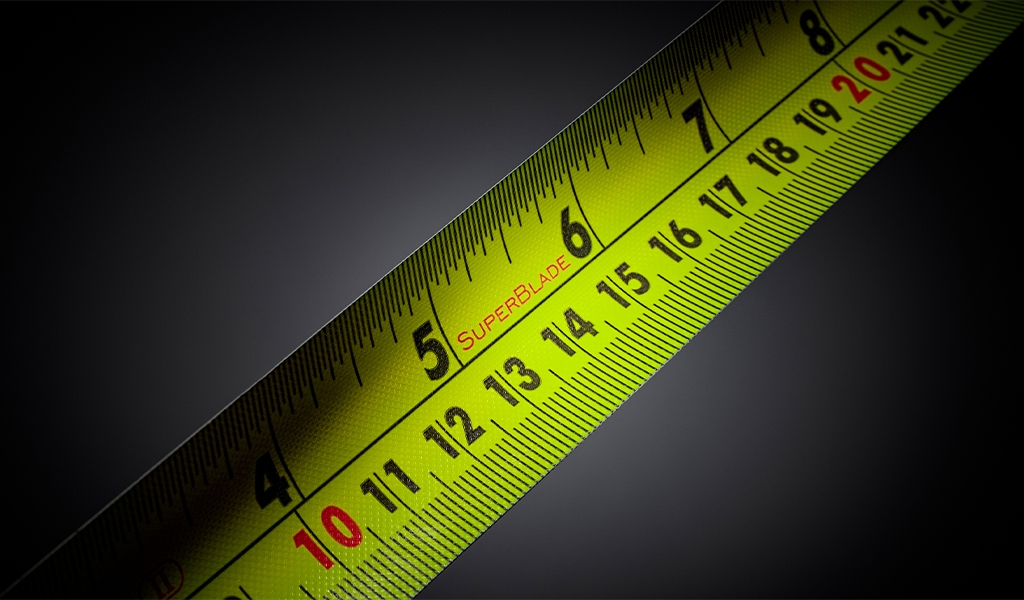 Each of the tape measures has a 'stand out blade' length, which is essentially how long the blade can be extended for before it snaps. The MT8M3 has a 13-foot stand-out blade, 9-10 feet for the MT5M2 and 6 feet for the MT5M1. This enables use in big spaces, where you will have to measure accurately from wall to wall. With these tape measures, this won't be an issue.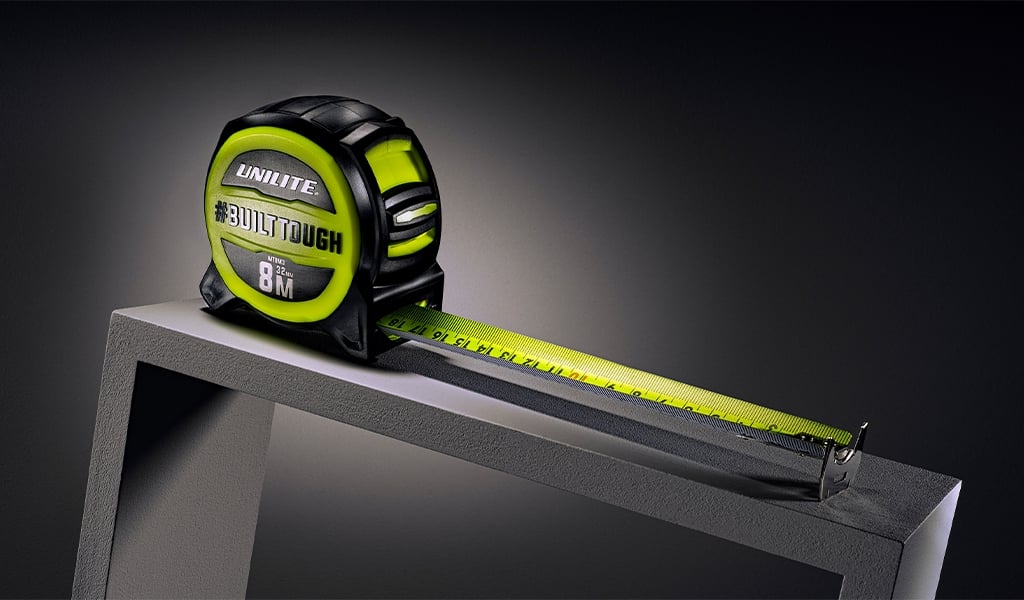 Unlike some tape measures out there, each one of these has a superior internal mechanism that provides a smooth operation. This way you can retract the blade out multiple times with confidence it will keep returning home. When in position, each measure has a powerful push-lock mechanism, keeping the blade locked in one position for when you need it.
The new Unilite tape measure range enables you to measure accurately with confidence and it will be up to any task you throw at it. For more information please visit the product category page: Tape Measures
Shop Product