WCFL12
Wireless Charge Flashlight
CAD $179.99
In stock (can be backordered)
+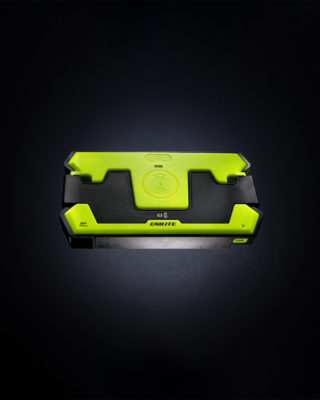 Add a WCSGL Charging Pad for only $60 USD | $80 CAD
Description
Description
Super bright 1200 lumen flashlight with wireless charging capabilities. It's a game-changer!
Built from ultra-tough nylon, aluminum and TPR this flashlight boasts an impressive IP68 dust and water protection rating along with an IK07 shock resistance rating with drops of up to 2m.
Smart independent switches allow for easy mode selection and includes a memory feature while also giving you a strobe setting.
Charge it wirelessly with one of our charging pads, the WCSGL or WCDBL. The flashlight can also be charged with the included USB-C cable.
Specifications
Specifications
Lumens
1200


Run Time
2 - 200 Hours


IP Rating
IP68/IK07


Weight
215 g


LED
White LED


Beam Distance
251m


Battery
3.7v 2600mAh Li-ion


Dimensions (mm)
41 x 159 x 41
Data Sheet
Product Manual
Reviews (0)