Ultra Power
10,500 Lumens of Power
Bundle Includes
?
RL-5250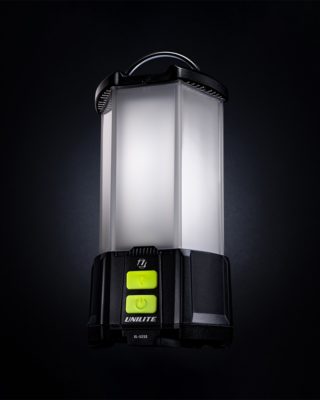 ?
TRIPOD-DBL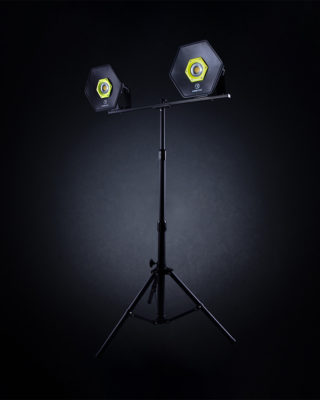 Description
Description
Looking to light up a large area? Look no further. It's the Ultra Power Bundle on now for a limited time only. This bundle includes 2 x RL-5250 Industrial 360° LED Lanterns and a TRIPOD-DBL. 10,500 lumens of incredible power. Light up the room!
Each light features 5250 lumens at 6500k. The light has a rechargeable battery and can be powered by the mains. It has 360˚ and 180˚ lighting modes, perfect for any job site. Ultra-tough nylon polymer construction with milky polycarbonate diffuser for even light dispersion
It has a stainless steel carry handle on the top with a concealed ultra-tough hanging hook in the base. It also has a screw hole in the base for attaching to tripods. IP65 dust & waterproof. IK07 shock resistant. High power 11.1v 5200mAh Li-ion battery. Battery level and charging indicators. Mains 15V 1.5A power charger with fast 3.5 hours charge time.
The TRIPOD-DBL is a solid site light tripod, constructed from toughened aircraft-grade aluminum. The tripod has strong ABS cups on each foot for added stability. The tripod has an extendable height range of 0.7-1.8m with simple to twist adjust raisers. The tripod comes with a cross-bar and 2 brackets.
Data Sheet
Reviews (0)
Specifications